TWITTER Week of November 14, 2022 (see last week)
<! -------------------COLUMN 2 (MIDDLE) ----------------------- -->
Top Stories
Breaking Consumer News
Advocates Urge Grocers to Stop Digital Discrimination

Five national consumer groups are calling on the supermarket industry to stop offering discriminatory "digital-only discounts" that exclude millions of senior citizens and poor families who do not have internet access. We offer several offline alternatives for stores to try.
---

Consumer World Original
Mouse Print* -- Is Starbucks Pocketing Millions in Small Gift Card Balances Illegally?

In some states, when a gift card balance falls below a certain minimum amount like $5, the law requires cash refunds to those consumers who request it. But, when one Massachusetts gift card holder wanted such a refund, the company refused. So, he naturally decided to go to court. That is our Mouse Print* story this week.

---
Investigation: Fake Discounts Are Everywhere
Consumers' Checkbook spent 33 weeks tracking "sale" prices on dozens of items at 25 major retailers. What they found is no surprise. They discovered most of the discounts to be bogus because the same sale price was offered more than half the time, and sometimes continually. In essence, the sale price was the regular price in those cases. See a list of the worst offenders which includes Macy's, Kohl's, J.C. Penney, and many more.

---
ADV

---


Updated daily
---
Pharmacies Ranked for Customer Satisfaction
J.D. Power polled over 12,000 pharmacy customers to gauge their
level of satisfaction. For brick and mortar chain drugstores
, Good Neighbor Pharmacy substantially beat the industry average. In that same category, CVS came in last place. For mass merchandisers, Sam's Club beat Costco slightly and walloped Walmart. Supermarket pharmacies and mail order firms are also rated.
---
Consumer Alert
Phone Scams Continue Take Victims; How Some People Are Fighting Back
This story opens with a senior citizen who tells exactly how she became a victim of a grandparent scam and lost nearly half her life savings. Then we learn how some good guys are trying to catch these thieves.
---
NOTE: We
only
feature free stories that are fully readable. If you are blocked, try a different browser and clear NYT cookies from it. Other newspapers may block you based on your repeated use of their site, or convert previously free stories to pay stories without notice.
<! -------------------COLUMN 3 (RIGHT) ----------------------- -->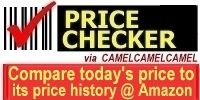 Enter an item, or preferably paste its Amazon URL (address)
Spot a bargain by comparing its price to its price history.
717646
---

Visit Our Sister Site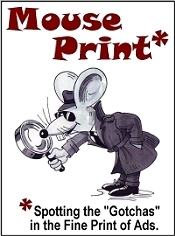 ---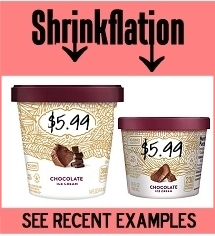 ---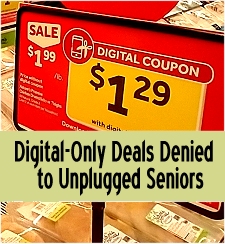 ---
Newsletter Sign Up
Every Monday morning, get a preview of the latest consumer stories and the Bargain of the Week in your email box...free! Sign up now.

---
ADV
---
Consumer News
---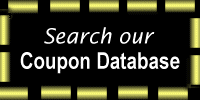 ---
<! -------------------COLUMN 4 ----------------------- -->
ADV
---
Bargain of the Week
Walmart's Pre-Black Friday Sale, Part 2, Starts Nov. 14
Today (Monday) is the day for the second part of
Walmart's pre-Black Friday sale
-- online only. For Walmart+ members, it begins noon eastern time, for everyone else it starts at 7 p.m. Monday. In stores, the deals do not roll out until Wednesday, November 16.
See also: Hot Deals

<! -------------------COLUMN 5 ----------------------- -->
Consumer Reports
10 Best Coffee Makers Reviewed
Consumer Reports is naming names and showing model numbers of
10 of the best coffee makers
they have tested. And at least one model is only $29.99!
---
More from Consumer Reports
Updated daily; Most stories free
<! -------------------COLUMN 6 ----------------------- -->