SEARCH CONSUMER WORLD LISTINGS
<! -------------------COLUMN 2 (MIDDLE) ----------------------- -->
This system will return a list of resources found in Consumer World pages containing your search term.
Enter one or two keywords (in the singular) for the best results. Keep it short, simple and general. Do not use quotes.
[NOTE: Stories from the front page of Consumer World are not searchable. Visit the archives page instead.]

<! -------------------COLUMN 3 (RIGHT) ----------------------- -->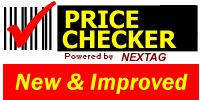 Enter an item, and compare prices at a number of online stores instantly
(Use brand, model#, name, etc.)
828011
---
ADV
---

Visit Our Sister Site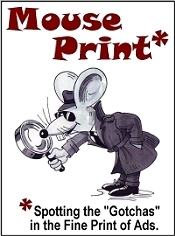 ---
Newsletter Sign Up
Every Monday morning, get a preview of the latest consumer stories and the Bargain of the Week in your email box...free! Sign up now.

---
---