TWITTER Week of October 11, 2021 (see last week)
<! -------------------COLUMN 2 (MIDDLE) ----------------------- -->
Top Stories
Consumer World Original
Mouse Print* -- Judge Dismisses the "No Tuna" in Subway Tuna Sandwiches Case

In the seemingly never ending saga about whether Subway tuna sandwiches do or do not contain actual tuna, a federal judge last week dismissed the case against Subway. We review the history of the case and explain the judge's reasoning. That is our Mouse Print* story this week.

---
Consumer Reports Investigates Dollar Stores
Consumer Reports discusses the pros and cons of shopping at dollar stores. And to the surprise of the Brooklyn-based author of the story, there were some real deals to be found. Here is the main story, and here is a related sidebar story about their price survey.

---
ADV

---


Updated daily
---
Avoid Costly Medicare Coverage Mistakes
Medicare only covers 80% of medical costs in most cases, so seniors look to Advantage and Supplement plans for more comprehensive coverage. Open enrollment begins on October 15 and the choices are overwhelming. Here are some mistakes to avoid. One big blunder is to assume your old plan is still the best for you or hasn't changed. For example, an Anthem Part D drug only plan in 2021 was $19.60 a month. The new 2022 premium is $72! You must shop and compare every year.

---
Consumer Nostalgia
Remember Coffee in One-Pound Cans?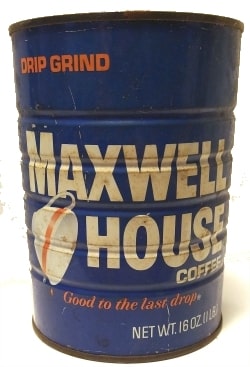 ---
NOTE: We
only
feature free stories that are fully readable. If you are blocked, try a different browser and clear NYT cookies from it. Other newspapers may block you based on your repeated use of their site, or convert previously free stories to pay stories without notice.
<! -------------------COLUMN 3 (RIGHT) ----------------------- -->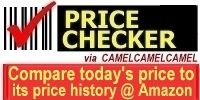 Enter an item, or preferably paste its Amazon URL (address)
Spot a bargain by comparing its price to its price history.
537535
---

Visit Our Sister Site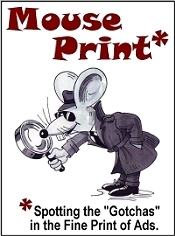 ---
Newsletter Sign Up
Every Monday morning, get a preview of the latest consumer stories and the Bargain of the Week in your email box...free! Sign up now.

---
ADV
---
Consumer News
---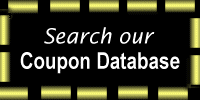 ---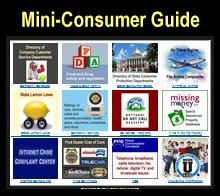 Not an ad!

---
<! -------------------COLUMN 4 ----------------------- -->
ADV
---
Bargain of the Week
Free Breakfast for Educators - Oct. 11 - 15
Educators (teachers, adminstrators, and staff) can get a
free breakfast meal
at participating McDonald's each day from October 11th through 15th. It consists of a breakfast sandwich, hash browns, and a medium coffee.
Colgate Optic White or Total Toothpaste - 2 Free After Coupon
Through October 16, repeat of a sell out! Even if you did this deal two weeks ago, you can do it again! Get
two tubes of these and some other varieties of Colgate toothpaste
(sizes mostly in the 3-4 oz. range) free after a $7.98 coupon found online at CVS. (Look for items marked "Sale 2 for $7.98.") Add the new coupon to your card electronically, or print it.
See also: Hot Deals

<! -------------------COLUMN 5 ----------------------- -->
Consumer Reports
Holy Sheets: High Thread Count Not Correlated to Performance
If you think that buying a really high thread count sheet will last longer, feel better, or fit better, think again according to Consumer Reports. Here are
general conclusions
from their testers. Brand/model ratings are not revealed.
---
More from Consumer Reports
Updated daily; Most stories free
<! -------------------COLUMN 6 ----------------------- -->