Week of December 11, 2023
(see last week)
<! -------------------COLUMN 2 (MIDDLE) ----------------------- -->
Top Stories
Consumer World Original
Mouse Print*-- Can You Really Trade In Any iPhone, and Get an iPhone 15 Pro, iPad, and an Apple Watch Free?

Verizon has been flooding the airwaves with a remarkable offer: Trade in any iPhone, and get some $1900 worth of tech gear free. The unreadable fine print, however, tells a different story. That is our Mouse Print* story this week.
---
30 Tricks Sellers Use to Make You Pay Too Much

Sellers want you to buy, buy, buy and they use a variety of tricks to get you to think you are getting a better deal than you really are. Here, from Consumers' Checkbook, are 30 tricks of the trade to watch out for.

---
Please Help Support Consumer World
For 28 years, Consumer World has served readers with the latest consumer news, money-saving tips, and independent investigations on topics like shrinkflation and digital coupons. It is your generosity that keeps this site and Mouse Print* available as free consumer resources. So MrConsumer turns to you and humbly asks for your support again this year. Your gift will be most appreciated.

---
ADV

---


Updated daily
---
Holiday Tipping Etiquette
'Tis the time of year that many service people might expect a holiday tip from you. Here are some rules of thumb of how much to tip specific categories of people. Here too is a survey of people's plans this year of whether they will tip more or less than previously.
---

Consumer Alert
Beware Repackaged Gift Cards at Big Retailers
[Ignore ad at start.] A California man was arrested last week in the midst of a repackaging scam involving some $3-million of Target gift cards. He would snatch the code number from inside the card packages, then reseal them and put them back on the shelf for an innocent shopper to buy. See how the scheme worked.
---
NOTE: We
only
feature free stories that are fully readable. If you are blocked, try a different browser and clear NYT cookies from it. Other newspapers may block you based on your repeated use of their site, or convert previously free stories to pay stories without notice.
<! -------------------COLUMN 3 (RIGHT) ----------------------- -->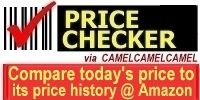 Enter an item, or preferably paste its Amazon URL (address)
Spot a bargain by comparing its current price to its price history.
898467
---

Visit Our Sister Site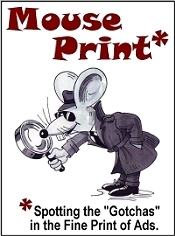 ---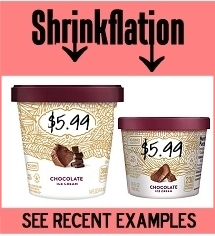 ---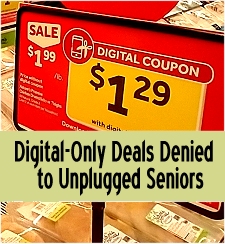 ---
Newsletter Sign Up
Every Monday morning, get a preview of the latest consumer stories and the Bargain of the Week in your email box...free! Sign up now.

---
ADV
---
Consumer News
---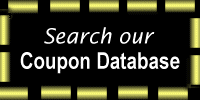 ---
<! -------------------COLUMN 4 ----------------------- -->
ADV
---
Bargain of the Week
Get a Cell Plan as Low as $5
MrConsumer has been a happy Tello customer for a few years now. They are a reseller using the T-Mobile network so you need a GSM-based phone. They just added more data to most people's plans without raising their already low prices.
My plan is $5 a month and now has 1 gig of data and unlimited texting. You can add monthly calling minutes in chunks to the plan under "Build Your Own Plan" for only a few dollars.
Alternatively, for low volume callers like me, you can buy 2000 minutes in their pay-as-you-go section (bottom of screen) for $20 that never expire. For every minute you talk a penny is deducted under that method.
If you want to splurge, you can customize your plan and get, for example, 2 gigs of data, and unlimited talk and texts for only $10 a month. Note: they do not add made-up junk fees onto their plan prices, but there may be a mandatory FCC fee on plans with monthly call allotments. If you sign up with this link (or use referral code P3F3SR3J ) you will get a $10 credit on your first bill. They have great US-based customer service.
++
MONDAY ONLY: Extra 25% Off Sale and Regular Prices at Michaels.com
Monday, December 11th ONLINE only: With
coupon code 25MRYCMAS
, get an EXTRA 25% off both sale and regular prices at Michaels. Trees are excluded.
See also: Hot Deals

<! -------------------COLUMN 5 ----------------------- -->
Consumer Reports
How to Save Money at the Gas Pump
If you are planning to travel by car this holiday, the good news is that gas prices are down. But, they are still high.
Consumer Reports offers some tips
on finding lower gas prices, as well as using the right credit card to save the most.
---
More from Consumer Reports
Updated daily; Most stories free; Ratings not free
<! -------------------COLUMN 6 ----------------------- -->