TWITTER Week of September 26, 2022 (see last week)
<! -------------------COLUMN 2 (MIDDLE) ----------------------- -->
Top Stories
Consumer World Original
Mouse Print* -- More Groceries Hit by "Skimpflation" - Part 1

This week and next, we'll be showing you groceries that have been subject to "skimpflation." That is a new term meaning that a manufacturer has quietly reformulated a product, eliminating some expensive ingredients, and often replacing them with cheaper ones. Skimpflation is shrinkflation's evil cousin. That is our Mouse Print* story this week.

---
Should You Repair or Replace That Major Appliance?

It's an age-old question: is it worth repairing that major appliance or should you just buy a new one? Now Consumer Reports is helping to answer that question by creating this interactive chart. Depending on the appliance's age, original cost, and the repair cost, the chart recommends either repair or replacement.

---
ADV

---


Updated daily
---
Treasury Bills Now Earning Almost 4%
With interest rates going up, savers can benefit too. Six-month treasury bills, which can be purchased for as little as $100, are paying close to four-percent interest. You buy these at Treasury Direct, the same place you can still get series I savings bonds paying 9.62% through October. Here are some
more details
.
---
Oh How Those Famous Brand Groceries Have Changed
A veteran of the food marketing industry, the Ingredient Inspector seeks out products that are the closest to homemade and points the finger at manufacturers that change their recipes substituting less healthy, less natural, or cheaper ingredients. This week, in conjunction with our spotlight on skimpflation, the Ingredient Inspector shows you
how several products of yesteryear have been changed
, and not usually for the better.
---
NOTE: We
only
feature free stories that are fully readable. If you are blocked, try a different browser and clear NYT cookies from it. Other newspapers may block you based on your repeated use of their site, or convert previously free stories to pay stories without notice.
<! -------------------COLUMN 3 (RIGHT) ----------------------- -->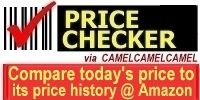 Enter an item, or preferably paste its Amazon URL (address)
Spot a bargain by comparing its price to its price history.
607435
---

Visit Our Sister Site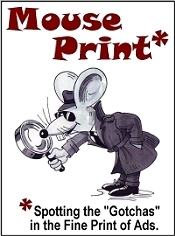 ---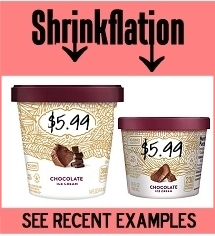 ---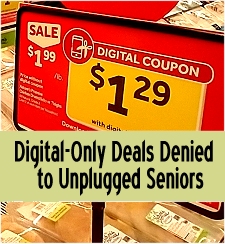 ---
Newsletter Sign Up
Every Monday morning, get a preview of the latest consumer stories and the Bargain of the Week in your email box...free! Sign up now.

---
ADV
---
Consumer News
---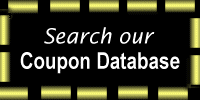 ---
<! -------------------COLUMN 4 ----------------------- -->
ADV
---
Bargain of the Week
2 Tubes of Colgate Toothpaste -- 98 Cents After e-Coupon
CVS is running their great Colgate toothpaste sale again.
Buy two of these 12 varieties
(mostly 3 to 4 oz. sizes), clip the $7 e-Coupon online or in the CVS app, and pay only 98 cents for both tubes combined. Offer ends Saturday, October 1.
Free Weekly Credit Reports Extended Thru 2023
The big three credit reporting agencies just agreed to offer consumers
free credit reports weekly through 2023
. The normal rule, pre-COVID, was you were entitled to one free report a year from each bureau.
See also: Hot Deals

<! -------------------COLUMN 5 ----------------------- -->
Consumer Reports
Do You Need a Water Flosser Like a Waterpik?
Consumer Reports examines the differences between flossing your teeth with conventional dental floss versus a water flosser like a Waterpik.
Here are their conclusions
.
---
More from Consumer Reports
Updated daily; Most stories free
<! -------------------COLUMN 6 ----------------------- -->