TWITTER Week of June 27, 2022 (see last week)
<! -------------------COLUMN 2 (MIDDLE) ----------------------- -->
Top Stories
Consumer World Original
Mouse Print* -- Tech-Challenged Seniors Denied Digital Discounts by Grocers

Many supermarket chains are now advertising "digital-only" weekly specials but have failed to provide an alternative means for digitally-disconnected seniors and anyone else not tech-savvy to access the savings. Here is what we found in our investigation. That is our Mouse Print* story this week.

---
How to Avoid the Biggest Credit Card Mistakes
If you're trying to cut back on spending, closing some of your credit card accounts to curb being tempted to use them may actually damage your credit score. Here are some of the biggest but common mistakes people make with respect to their credit cards.

---
ADV

---


Updated daily
---
How to Get Cheaper Hotel Rates Than the Lowest Online Price
So many websites claim to offer the lowest price... but do they really? Experts suggest once you find the best online price, call the hotel directly. See if they will beat the price. By booking directly, you save the hotel a commission to the travel sites, so there is a good chance they may offer you a better price.

---
Dental Insurance Plans Ranked

J.D. Power just came out with a survey of dental insurance plans asking some 1,200 policyholders to rate their company on cost, coverage, communications, customer service, and claims and reimbursement. Humana Dental came out on top, and Guardian Access came in last place.

---

NOTE: We only feature free stories that are fully readable. If you are blocked, try a different browser and clear NYT cookies from it. Other newspapers may block you based on your repeated use of their site, or convert previously free stories to pay stories without notice.
<! -------------------COLUMN 3 (RIGHT) ----------------------- -->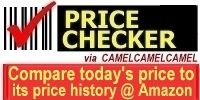 Enter an item, or preferably paste its Amazon URL (address)
Spot a bargain by comparing its price to its price history.
396676
---

Visit Our Sister Site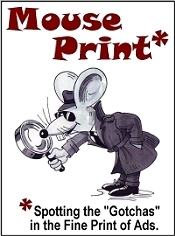 ---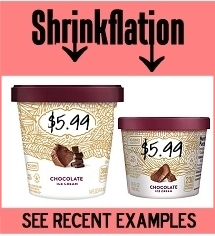 ---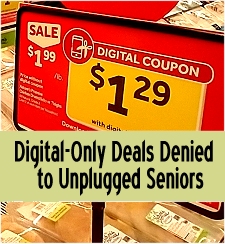 ---
Newsletter Sign Up
Every Monday morning, get a preview of the latest consumer stories and the Bargain of the Week in your email box...free! Sign up now.

---
ADV
---
Consumer News
---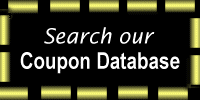 ---
<! -------------------COLUMN 4 ----------------------- -->
ADV
---
Bargain of the Week
Get 10% - 40% Off at Amazon w/AMEX If Lucky
For select American Express cardmembers...
Click this link
to see if you qualify to get up to 40% off (up to $40 credited to your AMEX account) at Amazon. You must use at least Membership Rewards point toward your purchase after linking your AMEX card to your Amazon account. This offer rotates among AMEX members, so if you don't qualify for this round, you may again be eligible in the future.
AT&T Prepaid Cell Deal: $300 a Year for 16-gigs a Month
One the best cell deals going has been AT&T's prepaid service plan for a full year. Pay $300 and get 8-gigs of data per month (plus unlimited calls and texts). Now, they are doubling the data by adding an 8-gig bonus each month. Existing customers do NOT qualify for an upgrade. The plan allows you to carry over up to 8-gigs per month of unused data to the next month (only).
Details are here
.
See also: Hot Deals

<! -------------------COLUMN 5 ----------------------- -->
Consumer Reports
What to Know About Front Load Washing Machines
If you've never owned a
front loading washing machine
, here are five things you should know about them, according to Consumer Reports. Ratings are NOT included in this story.
---
More from Consumer Reports
Updated daily; Most stories free
<! -------------------COLUMN 6 ----------------------- -->