Week of May 29, 2023
(see last week)
<! -------------------COLUMN 2 (MIDDLE) ----------------------- -->
Top Stories
Consumer World Original
Mouse Print* -- Kroger Makes a Half-Hearted Attempt to Provide Digital Discounts to Unplugged Shoppers

For nearly a year, Consumer World has been trying to raise the consciousness of retailers to the issue of digital discrimination. In particular, the digital coupons offered by supermarkets shut-out the millions of shoppers who don't have internet access or smartphones. Now the biggest supermarket chain is taking a first step to fix that, sort of. That is our Mouse Print* story this week.

---
Online Retailers Tighten Return Policies to Save Money
To save money, some online retailers are
changing their return policies
[
alternate link
]. Some are no longer offering free returns by mail. Some are charging an extra fee if you don't use certain shippers or dropoff locations for returns. Some return windows are getting shorter. And some stores are even offering discounts if you promise not to return what you buy!
---
ADV

---


Updated daily
---
How Hidden Fees Jack Up Concert Tickets

Taylor Swift reportedly may rake-in half a billion dollars as she tours the country. And it is not just Ticketmaster that is getting a big chunk of that with fees tacked onto the price of each seat. StubHub, which helps individuals resell their own tickets, is also alleged to be misleading the public about its prices. They are accused of using all kinds of tactics like countdown clocks to spur fast decisions, and
only disclosing a 25-percent or so service fee late in the buying process
.
---
Consumer Alert
Fake Bank Warning Leads to Her Big Loss
[Ignore CBS ad at start.] A California woman got a text from her bank asking her to verify a particular out-of-state purchase. She told them it was not made by her. In a follow-up phone call to her, the crook, posing as a bank employee, told her they were going to issue her a new card. Then, using a clever verification trick, the crook gained access to her account and stole $160,000. Don't fall for this.
---
NOTE: We
only
feature free stories that are fully readable. If you are blocked, try a different browser and clear NYT cookies from it. Other newspapers may block you based on your repeated use of their site, or convert previously free stories to pay stories without notice.
<! -------------------COLUMN 3 (RIGHT) ----------------------- -->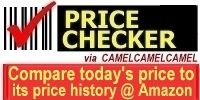 Enter an item, or preferably paste its Amazon URL (address)
Spot a bargain by comparing its current price to its price history.
402626
---

Visit Our Sister Site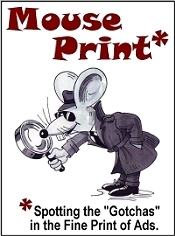 ---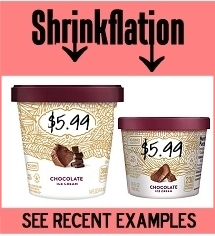 ---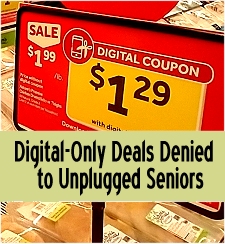 ---
Newsletter Sign Up
Every Monday morning, get a preview of the latest consumer stories and the Bargain of the Week in your email box...free! Sign up now.

---
ADV
---
Consumer News
---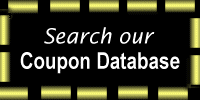 ---
<! -------------------COLUMN 4 ----------------------- -->
<! -------------------COLUMN 5 ----------------------- -->
Consumer Reports
Consumer Reports Rates Buy Now, Pay Later Apps
Turning layaway plans on their head, buy now, pay later works just the opposite. You take home the item now, and pay for it in a few installments interest-free. Some plans are better than others according to Consumer Reports. See
their take on BNPL plans
, and which score the highest.
---
More from Consumer Reports
Updated daily; Most stories free; Ratings not free
<! -------------------COLUMN 6 ----------------------- -->