Week of September 24, 2018 (see last week)
<! -------------------COLUMN 2 (MIDDLE) ----------------------- -->
Top Stories
How Ticketmaster Facilitates and Profits From Scalpers

An
undercover investigation by the CBC
and the Toronto Star reveals that Ticketmaster not only turns a blind eye to ticket scalpers with multiple accounts, but has a created a secret platform for them to manage their inventory of tickets. And of course, Ticketmaster collects hefty fees in the process.
---
Fake Apple Products Flood US; Don't Get Taken
Apple products are in such high demand that counterfeiters are having a field day passing off fakes as the real thing. Here are two stories: How
fake and potentially dangerous Apple products
have infiltrated the US market, and tips on
how to spot an Apple counterfeit
. [Mute autoplay]
---
ADV

---

---
10 Tips for Negotiating a Better Price
MrConsumer's motto is to never pay full price. One way to get a better deal is to haggle. Here are
10 tips for negotiating a lower price
on anything.
---
Consumer World Original
Mouse Print* -- Senator Sent "Official Summons" to Potential Donors

You might expect a scam artist to send a mailing to households in envelopes made to appear to be official government business so recipients would be sure to open them. But who would ever imagine a sitting U.S. senator pulling the same stunt? That story is in Mouse Print* this week.


Consumer World
---
NOTE: We
only
feature free stories that are fully readable. If you are blocked, try a different browser and clear NYT and WashPost cookies from it. Other newspapers may block you based on your repeated use of their site, or convert previously free stories to pay stories without notice.
<! -------------------COLUMN 3 (RIGHT) ----------------------- -->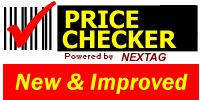 Enter an item, and compare prices at a number of online stores instantly
(Use brand, model#, name, etc.)
774191
---
ADV
---

Visit Our Sister Site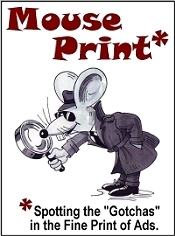 ---
Newsletter Sign Up
Every Monday morning, get a preview of the latest consumer stories and the Bargain of the Week in your email box...free! Sign up now.

---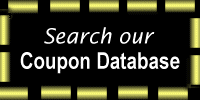 ---
Consumer News
---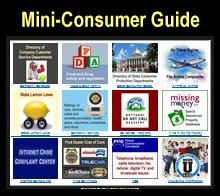 Not an ad!

---
<! -------------------COLUMN 4 ----------------------- -->
ADV
---
Bargain of the Week
$1 Big Burgers at Burger King and McDonald's Using Their Apps
The
Burger King app
now has a coupon for a $1 Whopper, and until the end of September you can get a big sandwich at McDonald's (not the doubles and triples though) for
only $1 using their app
.
See also: Hot Deals

<! -------------------COLUMN 5 ----------------------- -->
Consumer Reports
Guide to Streaming TV Services
If you are considering cutting the cable cord, here is the Consumer Reports guide to the various
streaming services
and their TV program offerings.
---
More from Consumer Reports
Most stories are free
<! -------------------COLUMN 6 ----------------------- -->
Consumer World Originals
Archive
---