TWITTER Week of May 16, 2022 (see last week)
<! -------------------COLUMN 2 (MIDDLE) ----------------------- -->
Top Stories
Consumer World Original
Mouse Print* -- What's the Big Secret About Reverse ATMs?

Sports stadiums around the country are going "cashless." That means you can only buy food and souvenirs with a debit or credit card. Those with only cash can use a reverse ATM at the ballpark where you put in cash and out pops a debit Visa or MasterCard. Trying to get full consumer information about fees and limitations of these machines and cards has been nearly impossible to obtain, even for MrConsumer. That is our Mouse Print* story this week.

---
Unscrambling Egg Carton Label Claims
Last week's Mouse Print* story was about an egg company being sued for misrepresenting how their hens were housed and allowed to roam on grass. It turns out there are a bunch of egg carton claims like "cage-free," "free-range," and "pasture-raised" that may mean different things to different people. Here's what they are supposed to mean. If you buy organic eggs, here's a rating brand scorecard.

---
ADV

---


Updated daily
---
10 Surprising Uses for Windex
Besides cleaning windows, there are a number of other good uses for Windex (and the dollar store versions of it). They say it is good for cleaning counters, glass cooktops, even some outdoor patio furniture. MrConsumer uses it to clean his stainless steel appliances and backsplash by spraying it first on a micofiber cloth and then cleaning the stainless surface.

---
Consumer Alert
Listen to a Scam Artist Trying to Pull a Tech Suppport Refund Scam
A TV news reporter calls the phone number on an email that is purporting to renew his tech support plan for $499. Listen as the scammer offers him a full refund, and then the trickery begins.
---

NOTE: We only feature free stories that are fully readable. If you are blocked, try a different browser and clear NYT cookies from it. Other newspapers may block you based on your repeated use of their site, or convert previously free stories to pay stories without notice.
<! -------------------COLUMN 3 (RIGHT) ----------------------- -->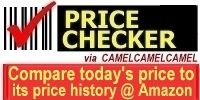 Enter an item, or preferably paste its Amazon URL (address)
Spot a bargain by comparing its price to its price history.
297082
---

Visit Our Sister Site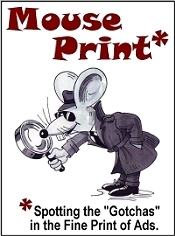 ---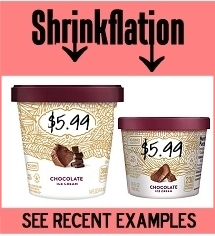 ---
Newsletter Sign Up
Every Monday morning, get a preview of the latest consumer stories and the Bargain of the Week in your email box...free! Sign up now.

---
ADV
---
Consumer News
---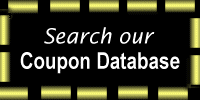 ---
<! -------------------COLUMN 4 ----------------------- -->
ADV
---
Bargain of the Week
Get 20% off Amazon With AMEX Offer
Select American Express cardholders can get 20% off their Amazon order up to $25 off for items "sold and shipped by Amazon" when you use at least one reward point toward your purchase.
See if your AMEX card qualifies
for the offer this time. (This offer comes around about once a year.)
Monday Only - Get 15% Back at Hundreds of Stores
The former eBates website, now called Rakuten, is offering
15% back on purchases Monday May 16 only
at hundreds of big name stores when you use your free Rakuten membership and make a purchase through their links. New users who sign up on May 16 and then spend $40+ within 90 days will
get a $40 bonus back
. Offers may not be combinable. ++
See also: Hot Deals

<! -------------------COLUMN 5 ----------------------- -->
<! -------------------COLUMN 6 ----------------------- -->