TWITTER Week of May 2, 2022 (see last week)
<! -------------------COLUMN 2 (MIDDLE) ----------------------- -->
Top Stories
Consumer World Original
Mouse Print* -- Anheuser-Busch Settles "Lime-a-Rita" Case

Recently, class action lawsuits are making the point that you can't assume what's in a product based on its name. That is the case with a line of alcoholic beverages being marketed by Anheuser-Busch according to two lawsuits. That is our Mouse Print* story this week.

---
How to Get Free or Discounted TSA PreCheck, Global Entry and Clear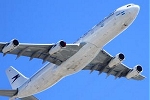 If you hate those long lines at airport security, you might want to take advantage of one of the programs that speeds you through the check-in process. Some credit cards and reward programs offer free or discounted memberships to these services. Be sure to check if an annual fee applies to any credit card you are considering (some are free).

---
Over Half Flunk Financial Literacy Test; How Would You Do?
Over 70,000 people recently took a 30-question test to evaluate their money smarts. Over half failed. There are a whole battery of financial literacy tests you can take on their website. (Advice: skip the 30-question test.) Registration not required for some tests.

---


Updated daily
---
Task Force Recommends Against Daily 81-mg Aspirin for Most Seniors
Just as with eggs -- one day they're good for you and the next they are not --
baby aspirin is once again on the no-no list
for most seniors. An influential physician task force no longer recommends daily aspirin to prevent a first heart attack or stroke among people 60 and older.
---
Consumer Alert
Thousands Complain About Samsung Refrigerators
If you have a problem with a Samsung refrigerator you are not alone -- thousands have complained. And despite getting some good test ratings from Consumer Reports, the brand's reliability ratings for French door refrigerators is two on a five-scale. In addition, hundreds of safety complaints have been filed against the company with the CPSC.
---
NOTE: We
only
feature free stories that are fully readable. If you are blocked, try a different browser and clear NYT cookies from it. Other newspapers may block you based on your repeated use of their site, or convert previously free stories to pay stories without notice.
<! -------------------COLUMN 3 (RIGHT) ----------------------- -->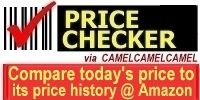 Enter an item, or preferably paste its Amazon URL (address)
Spot a bargain by comparing its price to its price history.
297043
---

Visit Our Sister Site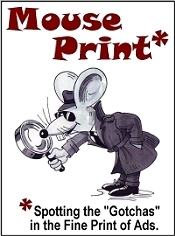 ---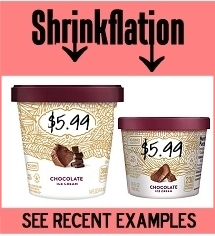 ---
Newsletter Sign Up
Every Monday morning, get a preview of the latest consumer stories and the Bargain of the Week in your email box...free! Sign up now.

---
ADV
---
Consumer News
---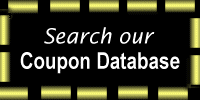 ---
<! -------------------COLUMN 4 ----------------------- -->
ADV
---
Bargain of the Week
Free Tropicana Crunch Cereal on May 4
Tropicana is introducing a cereal made to taste good with orange juice poured over it rather than milk. And supposedly, they are giving away free boxes on May 4. No details were provided in advance so
check their website
early and often.
See also: Hot Deals

<! -------------------COLUMN 5 ----------------------- -->
Consumer Reports
Flower Delivery Services: Comparing What You Actually Receive
Just in time for Mother's Day, Consumer Reports tested six popular
flower delivery services
. They compared the picture of flowers on their websites to what they actually received.
---
More from Consumer Reports
Updated daily; Most stories free
<! -------------------COLUMN 6 ----------------------- -->