Week of May 8, 2023
(see last week)
<! -------------------COLUMN 2 (MIDDLE) ----------------------- -->
Top Stories
Consumer World Original
Mouse Print* -- Don't Assume Similar Products Have the Same Ingredients

Our colleague, the Ingredient Inspector, discovered that quite a number of brand name groceries have spinoff products under the same name, but their ingredients are far different. That is our Mouse Print* story this week.

---
Romance Scams Explode; State by State Stats; Most Common Fake Pics and Ploys Used

Losses from romance scams more than doubled last year to almost $1.5-bil. This
comprehensive report
shows which states have the most victims, average monetary losses, the most common lies used, a portfolio of the most used fake pictures, and a smuggled out
"how-to" manual
used by Nigerian scammers.
---
ADV

---


Updated daily
---
How to Avoid Airline Luggage Fees
Airline luggage fees can sting. Travel consumer advocate Christopher Elliott has a few strategies to
avoid paying extra for your airline luggage
. They include studying the airline's luggage rules, adopting unconventional methods of getting your stuff on a plane, taking practical steps to ensure your bags are underweight, and other shortcuts. Included is a handy chart showing which airlines offer free luggage and which do not.
---
Consumer Eyeopener
Shoppers' Credit Cards Being Charged at Checkouts While Still in Their Back Pocket!
This sounds impossible. But, several shoppers have come forward with stories of being at a store's checkout and before they can even take out their wallet, their credit cards have been charged. These are cards with a built-in RFID chip that are used on payment terminals where you just tap to pay. Normally, the card has to be within an inch or so of the terminal to be read, but these shoppers say it was nowhere near it. You can protect cards that have the tap-to-pay symbol )))) by using an RFID blocking card sleeve.
---
NOTE: We
only
feature free stories that are fully readable. If you are blocked, try a different browser and clear NYT cookies from it. Other newspapers may block you based on your repeated use of their site, or convert previously free stories to pay stories without notice.
<! -------------------COLUMN 3 (RIGHT) ----------------------- -->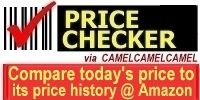 Enter an item, or preferably paste its Amazon URL (address)
Spot a bargain by comparing its current price to its price history.
402609
---

Visit Our Sister Site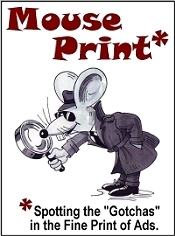 ---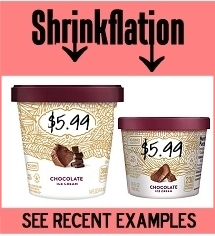 ---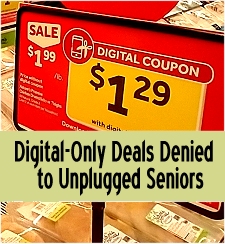 ---
Newsletter Sign Up
Every Monday morning, get a preview of the latest consumer stories and the Bargain of the Week in your email box...free! Sign up now.

---
ADV
---
Consumer News
---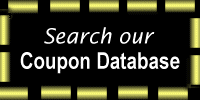 ---
<! -------------------COLUMN 4 ----------------------- -->
ADV
---
Bargain of the Week
Don't Miss Out on May's Class Action Settlements
This month is the deadline to submit claims in a number of class action case settlements. It may only be a few dollars, but better you should have the money than the company accused of wrongdoing.
Here's the list
and how to file a claim.
Ocean Spray Craisins - $5.99
It has been a long time since Costco had dried cranberries on sale. The big
four-pound bags are $4 off
, which should make them $5.99 in most areas. Sale ends May 14th.
Walgreens Food Storage Bags -- Buy 1 @$2.79, Get 2 Free
This is a repeat of a great deal. The lowest price anywhere for
zipper plastic food storage bags
. Buy one Complete Home box, get two free -- total price: $2.79. Choose from 50 zipper sandwich bags, or 20 quart or gallon zipper storage or freezer bags. Note: some of these bags are $4.39 per box when not on sale. Boxes of 150 fold-lock sandwich bags are also included in this sale. Sale ends May 13.
See also: Hot Deals

<! -------------------COLUMN 5 ----------------------- -->
Consumer Reports
Should You Buy a TV at Costco?
Depending on what you're looking for,
buying a TV from Costco
can make a lot of sense. But Costco sometimes gets customized models with say an extra HDMI input, and thus a model number unique to Costco. That makes comparisons harder with other sellers.
---
More from Consumer Reports
Updated daily; Most stories free; Ratings not free
<! -------------------COLUMN 6 ----------------------- -->