Week of July 1, 2019 (see last week)
<! -------------------COLUMN 2 (MIDDLE) ----------------------- -->
Top Stories
Dark Patterns: How Sneaky and Misleading Tricks Manipulate You Into Buying
According to a new study (see full study), more than one in 10 websites checked used some type of misleading technique to prompt you to buy or sign up for something. Some of these methods are simply outrageous. They often create a false sense of urgency by suggesting a particular item is selling fast and if you don't act quickly, you will lose out. [Alternate link]
---
75 Free Things You Can Get This Summer
"Free" is a good four letter word, and this summer, there are plenty of
things you can do or get for free
[click the small "view all" link to see all tips on one page]. Take a factory tour, get a free ice cream cone or magazine subscription, get free food on your birthday, get free admission to museums, and much more. These tips come from Jeff Yeager, the "ultimate cheapskate."
---
ADV

---

---
What to Do If Your Miss Your Flight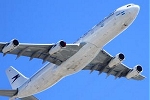 Many people will be traveling this week and not just by car. What happens if you're flying and miss your flight? The answer is it varies and you may or may not suffer a penalty depending on the mercy of the airline service agent you deal with. Hint: be ultra nice to increase your chances of being offered a goodwill rebooking.

---
Consumer World Original
Mouse Print* -- Citi Double Cash Card to Drop Almost All Benefits

Citibank quietly announced last week that it is dropping most benefits from some of its most popular credit cards including the 2% back Double Cash Card. This move means you can kiss goodbye to free CDW coverage when you rent a car, a free two-year warranty extension on major appliances, coverage for lost luggage or stolen purchases, price matching refunds after your purchase (Citi Price Rewind) and much more. These benefits are not available on any other 2% cash rebate card we can find. That is our Mouse Print* story this week.

---
NOTE: We
only
feature free stories that are fully readable. If you are blocked, try a different browser and clear NYT and WashPost cookies from it. Other newspapers may block you based on your repeated use of their site, or convert previously free stories to pay stories without notice.
<! -------------------COLUMN 3 (RIGHT) ----------------------- -->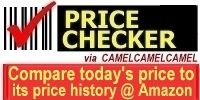 Enter an item, or preferably paste its Amazon URL (address)
Spot a bargain by comparing its price to its price history.

---

Visit Our Sister Site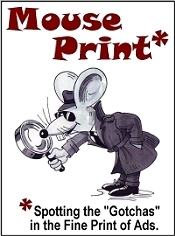 ---
Newsletter Sign Up
Every Monday morning, get a preview of the latest consumer stories and the Bargain of the Week in your email box...free! Sign up now.

---
ADV
---
Consumer News
---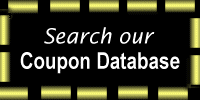 ---
---
<! -------------------COLUMN 4 ----------------------- -->
ADV
---
Bargain of the Week
20% Off at Amazon via AMEX
American Express cardholders can use as little as a single Membership Rewards point and get 20% off on most any "sold and shipped by Amazon" purchase (up to a $50 discount). See if you can
activate this offer
on your Amazon account. Not all accounts qualify.
26 Week Boston Globe Online Subscription - $1
For the many Massachusetts readers of Consumer World... get the lowest price ever for a Boston Globe subscription (online access only) -- just
$1 for the first 26 weeks
. New subscribers only.
See also: Hot Deals

<! -------------------COLUMN 5 ----------------------- -->
Consumer Reports
Good Grills at Good Prices for July 4th
Consumer Reports found some of their best-rated
bbq grills on sale at good prices
this week at Lowe's, Home Depot, and Walmart just in time for the fourth of July.
---
More from Consumer Reports
Most stories are free
<! -------------------COLUMN 6 ----------------------- -->
Consumer World Originals
Archive
---