Week of February 4, 2019 (see last week)
<! -------------------COLUMN 2 (MIDDLE) ----------------------- -->
Top Stories
Can You Trust Those DNA/Ancestry Tests?
More and more people are using Ancestry.com, 23andMe, and other services to have their DNA tested to learn about their heritage or for medical purposes. But can you trust the results? The CBC Marketplace program in Canada put five companies to the test by sending virtually identical
DNA samples from a set of twins to five companies
. The tests came back with often conflicting results. Here is
how these companies evaluate your DNA
(a separate story).
---
Dental Procedure Prices Vary Widely
The price of dental care can be through the roof, even if you have insurance. Many dental plans have very low maximums payouts, typically between $750 and $1500. To get a sense of how variable the charges are for various dental procedures, Consumers' Checkbook did a survey, listing the highest, lowest, and average prices. See how your dentist compares. And here's a consumer tip: your state's "Obamacare" health exchange may sell dental policies at a discount compared to buying directly from the insurer. But do understand the limitations of each plan before buying, including the network of dentists that participate, coinsurance, deductibles, and exclusions.

---
ADV

---

---
See the Super Bowl Ads Again
Many people watch the Super Bowl more for the ads than for the game itself. In case you missed some of the commercials, or just want to see them again, here is where you can do it:
site 1
,
site 2
, and
site 3
.
---
Consumer World Original
Mouse Print* -- Hey, Ghirardelli and Russell Stover, Where's the Chocolate?

Six California district attorneys recently charged two big chocolate companies with hoodwinking the public by overpackaging their chocolates to make consumers think they were getting more than they really were. That is our Mouse Print* story this week.


Consumer World
---
NOTE: We
only
feature free stories that are fully readable. If you are blocked, try a different browser and clear NYT and WashPost cookies from it. Other newspapers may block you based on your repeated use of their site, or convert previously free stories to pay stories without notice.
<! -------------------COLUMN 3 (RIGHT) ----------------------- -->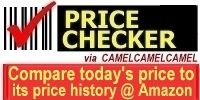 Enter an item, or preferably paste its Amazon URL (address)
Spot a bargain by comparing its price to its price history.
482392
---

Visit Our Sister Site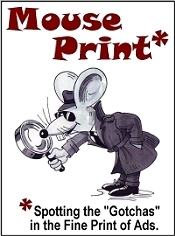 ---
Newsletter Sign Up
Every Monday morning, get a preview of the latest consumer stories and the Bargain of the Week in your email box...free! Sign up now.

---
ADV
---
Consumer News
---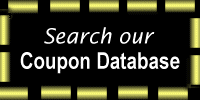 ---

Thanks for Supporting
Consumer Journalism
---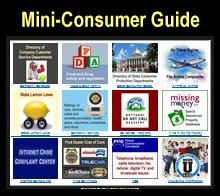 Not an ad!

---
<! -------------------COLUMN 4 ----------------------- -->
ADV
---
Bargain of the Week
Small Appliances - $9.99 After Rebate at Macy's
Until Tuesday, February 5, while supplies last, Macy's has five Bella small appliances (toaster oven, panini maker, blender, slow cooker, and waffle maker) for
$9.99 after $10 mail-in rebate prepaid card
. Use "pick up at store" if ordering online to save shipping costs. Use the correct rebate form: for
online orders
or this
one
if buying in the store.
See also: Hot Deals

<! -------------------COLUMN 5 ----------------------- -->
Consumer Reports
Heavy Metals Found in Fruit Juice
Tests by Consumer Reports reveal that almost half of the nearly four dozen fruit juices tested
contained concerning levels of lead
, arsenic, or cadmium.
---
More from Consumer Reports
Most stories are free
<! -------------------COLUMN 6 ----------------------- -->
Consumer World Originals
Archive
---