TWITTER Week of April 18, 2022 (see last week)
<! -------------------COLUMN 2 (MIDDLE) ----------------------- -->
Top Stories
Consumer World Original
Mouse Print* -- Are Stihl's Tools All "Made in America?"

Many companies tout that their products are "Made in the USA" and that can be a big selling point for many consumers. But can you always believe that big bold claim? One company's disclaimer may answer that question. That is our Mouse Print* story this week.

---
25 Things That Frugal People Do
It is no secret that MrConsumer likes to stretch a buck and many of you do too. How many of these frugal habits are part of your everyday life? (Ones like eating at home mostly, fixing things on your own if you can, not being brand loyal, buying in bulk when the price is great, etc.?) With inflation at a 40-year high, we all could use a little extra help stretching a buck.

---


Updated daily
---
States With the Highest/Lowest Car Insurance Rates
Many factors go into what you pay for car insurance. But, just living in certain states gives you a big advantage (or disadvantage) in determining your rate. The
most expensive and least expensive states for car insurance
may surprise you. Here is a
comprehensive report
on car insurance trends, prices, and how rates are determined. And, in a recent
survey
, it was revealed that most people don't understand what their car insurance policy covers.
---
Consumer Alert
Former Telemarketing Scammer Now Chases Bad Guys and Warns Victims
How's this for a twist? An ex-scammer has turned the tables on telemarketing crooks by tapping into their computers to see who they are conning. He then calls the victims to stop them from sending money.
---
NOTE: We
only
feature free stories that are fully readable. If you are blocked, try a different browser and clear NYT cookies from it. Other newspapers may block you based on your repeated use of their site, or convert previously free stories to pay stories without notice.
<! -------------------COLUMN 3 (RIGHT) ----------------------- -->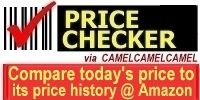 Enter an item, or preferably paste its Amazon URL (address)
Spot a bargain by comparing its price to its price history.
396706
---

Visit Our Sister Site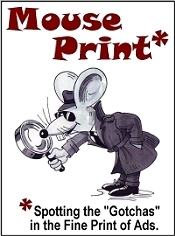 ---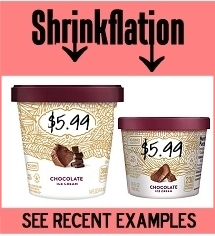 ---
Newsletter Sign Up
Every Monday morning, get a preview of the latest consumer stories and the Bargain of the Week in your email box...free! Sign up now.

---
ADV
---
Consumer News
---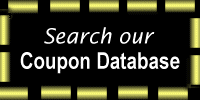 ---
<! -------------------COLUMN 4 ----------------------- -->
ADV
---
Bargain of the Week
Kids Bowl Free This Summer
At participating bowling alleys across the country,
kids can bowl two games for free every day
during the summer. Dates, hours, and terms vary by location. Shoe rentals may or may not be included. Register now before all the slots are filled up.
See also: Hot Deals

<! -------------------COLUMN 5 ----------------------- -->
Consumer Reports
Best Dishwasher Detergents
Consumer Reports describes seven of the
top dishwasher detergents
in their tests and says that some store brands do really well at a much lower cost. In fact, the Sam's Club brand, Member's Mark, topped the list this time.
---
More from Consumer Reports
Updated daily; Most stories free
<! -------------------COLUMN 6 ----------------------- -->