Week of April 1, 2019 (see last week)
<! -------------------COLUMN 2 (MIDDLE) ----------------------- -->
Top Stories
And the Best Smartphone Is...

Consumer Reports has named the
Samsung Galaxy S10+ as the top-rated cellphone
. It has the longest battery life at nearly 40 hours. It also gets high marks for photographs, durability, and predicted reliability. But do you really want to spend $950 for a phone?
---
No Joke: Walgreens' Fridge Doors Are Watching You and Pitching Products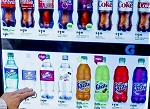 Walgreens is conducting a test of electronic refrigerator and freezer doors in six stores. Instead of being able to see inside, the doors are video screens that show the products. And because cameras and motion sensors are also being used, the doors may display ads for products inside based on how the system determines your gender. The system also has some personal tracking capabilities.

---
ADV

---

---
Dirty Dozen Tax Schemes and Scams
Every year, the IRS publishes its list of the
"dirty dozen" tax scams
. These ripoffs are aimed at you, the taxpayer, by scamsters, and also include some of the tricks that citizens try to pull on the IRS. Some of the frivolous arguments that taxpayers use to get out of paying their fair share include claiming that paying taxes is voluntary or that it is unconstitutional.
---
Consumer World Original
Mouse Print* -- Does Poland Spring Water Really Come From a Spring?

Poland Spring is in hot water again over its claim that its bottled water comes from natural springs in Maine. Some consumers in the Northeast just got the green light to proceed with their false advertising case against the company. That is our Mouse Print* story this week.


Consumer World
---
NOTE: We
only
feature free stories that are fully readable. If you are blocked, try a different browser and clear NYT and WashPost cookies from it. Other newspapers may block you based on your repeated use of their site, or convert previously free stories to pay stories without notice.
<! -------------------COLUMN 3 (RIGHT) ----------------------- -->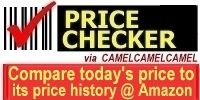 Enter an item, or preferably paste its Amazon URL (address)
Spot a bargain by comparing its price to its price history.
420329
---

Visit Our Sister Site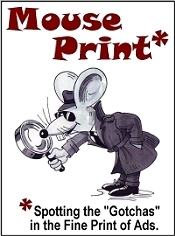 ---
Newsletter Sign Up
Every Monday morning, get a preview of the latest consumer stories and the Bargain of the Week in your email box...free! Sign up now.

---
ADV
---
Consumer News
---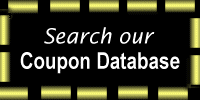 ---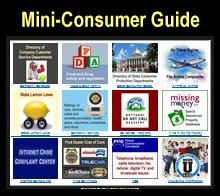 Not an ad!

---
<! -------------------COLUMN 4 ----------------------- -->
ADV
---
Bargain of the Week
Visionworks Eyeglasses - 2 for $59
Until April 20th, get two pairs of single vision eyeglasses (frame and lenses) for
only $59
. Two pairs of progressives are $99. Only frames marked $69.95 or less are included. Clearance frames provide the best value if available. Visionworks has over 700 locations in 40 states.
See also: Hot Deals

<! -------------------COLUMN 5 ----------------------- -->
Consumer Reports
10 Least Reliable Cars
Based on their tests and consumer surveys, Consumer Reports says that
these car models are the most unreliable
.
---
More from Consumer Reports
Most stories are free
<! -------------------COLUMN 6 ----------------------- -->
Consumer World Originals
Archive
---