Week of April 29, 2019 (see last week)
<! -------------------COLUMN 2 (MIDDLE) ----------------------- -->
Top Stories
Best Markets for Home Buyers; Best Ones for Sellers
The spring home buying season is in full swing with the normal opposing goals of buyers and sellers. Buyers want the lowest price possible and sellers want top dollar for their homes. Market conditions in some metropolitan areas favor one group over the other. According to Zillow, here are the
best markets for buyers
around the U.S., and the
best ones if you're a seller
.
---
1000s of Fake Reviews Found on Amazon in Popular Tech Categories
The UK consumer organization, Which?, just completed an investigation of consumer reviews on Amazon. They discovered that some of the top-rated electronic products are from brands you never heard of like Ktaoism, Cqueang, and Qianfuyin. How could this be? The glowing reviews for unfamiliar products may be the telltale sign that many of them are fake.

---
ADV

---

---
Walmart Unveils Its Store of the Future; Sears Closes Theirs
A Walmart Neighborhood Market in Levittown, New York is a technological marvel using artificial intelligence, hundreds of cameras and sensors, and more to create a better experience for shoppers (and a lot more data for the company). These devices can sense out of stock items, product freshness, cleanliness issues, and more. That is
Walmart's store of the future
. At the same time that this innovative store is being unveiled at Walmart,
Sears is closing its store of the future
that just opened six months ago.
---
Consumer World Original
Mouse Print* -- Act Fluoride: Alcohol-Free?

One of our readers spotted what looked like a misrepresentation on bottles of Act Fluoride which claimed to be alcohol-free. We checked the fine print and took out our high school chemistry book to find out. That is our Mouse Print* story this week.


Consumer World
---
NOTE: We
only
feature free stories that are fully readable. If you are blocked, try a different browser and clear NYT and WashPost cookies from it. Other newspapers may block you based on your repeated use of their site, or convert previously free stories to pay stories without notice.
<! -------------------COLUMN 3 (RIGHT) ----------------------- -->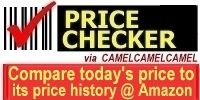 Enter an item, or preferably paste its Amazon URL (address)
Spot a bargain by comparing its price to its price history.
482378
---

Visit Our Sister Site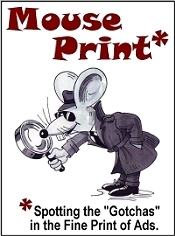 ---
Newsletter Sign Up
Every Monday morning, get a preview of the latest consumer stories and the Bargain of the Week in your email box...free! Sign up now.

---
ADV
---
Consumer News
---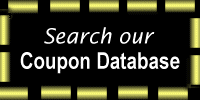 ---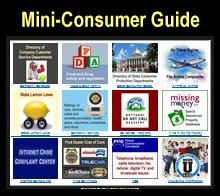 Not an ad!

---
<! -------------------COLUMN 4 ----------------------- -->
<! -------------------COLUMN 5 ----------------------- -->
Consumer Reports
Online Grocery Delivery Services Rated
Consumer Reports just tested online grocery delivery services for speed, food freshness, and cost. Topping the list is Target's (expensive) Shipt service. See
how the others ranked
.
---
More from Consumer Reports
Most stories are free
<! -------------------COLUMN 6 ----------------------- -->
Consumer World Originals
Archive
---