Week of July 2, 2018 (see last week)
<! -------------------COLUMN 2 (MIDDLE) ----------------------- -->
Top Stories
20 Things to Skip Buying at the Grocery Store

One-stop shopping at the supermarket has its benefits, but there are some drawbacks too. According to Money Talks News,
you can save money
by shopping elsewhere for these 20 items commonly available at grocery stores.
---
Target vs. Walmart: Which is Cheaper?

Consumer reporter Clark Howard's staff checked the prices of 30 grocery, health and beauty products, and some general merchandise at both
Target and Walmart
to see which one had lower prices. On a market basket of nearly $600 worth of goods, the difference between the two was less than $5!
---
ADV

---

---
How Airlines Use "Carrier Imposed Fees" to Jack Up Fares
Major airlines, particularly on international flights, set artifically low base airfares, but then jack up the price with ambiguous
"carrier imposed fees"
that are sometimes hundreds of dollars. And airlines can't or won't say what that fee is for!
---
Consumer World Original
Mouse Print* -- Where's the Pork? (Hint: Not in Nathan's Hot Dogs!)

A major class action lawsuit was filed last week alleging that major food producers conspired to overcharge consumers on pork products. So why was Nathan's Famous, the brand that touts the fact that all its frankfurters are all beef, listed as one of the offending brands? That story is in Mouse Print* this week.


Consumer World
---
NOTE: We
only
feature free stories that are fully readable. If you are blocked, try a different browser and clear NYT and WashPost cookies from it. Other newspapers may block you based on your repeated use of their site, or convert previously free stories to pay stories without notice.
<! -------------------COLUMN 3 (RIGHT) ----------------------- -->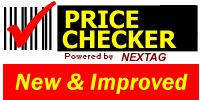 Enter an item, and compare prices at a number of online stores instantly
(Use brand, model#, name, etc.)
958642
---
ADV
---

Visit Our Sister Site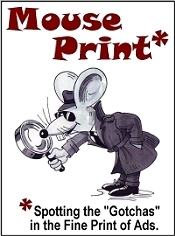 ---
Newsletter Sign Up
Every Monday morning, get a preview of the latest consumer stories and the Bargain of the Week in your email box...free! Sign up now.

---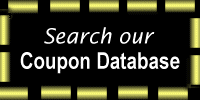 ---
Consumer News
---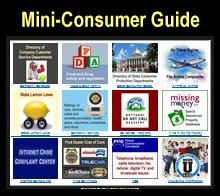 Not an ad!

---
<! -------------------COLUMN 4 ----------------------- -->
ADV
---
Bargain of the Week
10 Retailers That Will Match Costco's Prices
If you are not a Costco member, you can still get Costco prices by asking any of the
10 retailers to match Costco's price
for a specific item. Beware, however, that prices on Costco's website are sometimes higher than their actual store price.
See also: Hot Deals

<! -------------------COLUMN 5 ----------------------- -->
Consumer Reports
These Washers, Dryers, and Laundry Detergents Get Low Marks
Consumer Reports says to save your money on these specific
washing machines, dryers and laundry detergents
because they just don't do the job well.
---
More from Consumer Reports
Most stories are free
<! -------------------COLUMN 6 ----------------------- -->
Consumer World Originals
Archive
---